Today marks the official beginning of the National Cherry Blossom Festival in Washington, DC! Each year, FXUA students travel the short 20 miles from our university into Washington, DC to view the beautiful Cherry Blossom trees on the National Mall.  For those of you who aren't aware, those trees have a rich history. In 1912 3000 (THREE THOUSAND!) Cherry Blossom trees were gifted to the United States by Japan to commemorate the friendship between the USA and Japan. This makes 2012 the 100th anniversary of the Cherry Blossom Celebration! If you have never taken the opportunity to view the cherry blossoms in bloom, you are missing out. The entire Tidal Basin is surrounded with pink blooms that can be seen driving by or up close in person.  In recent decades there is an annual Cherry Blossom Festival wherein over a million people flock to the city to view and celebrate the wonderful bond between two nations.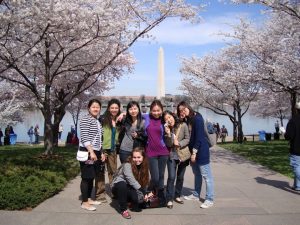 If you can get a million people to look at trees, you know there is something special going on.  Here is an excerpt from The National Cherry Blossom Festival Organization's Website:
"In 1915, the United States Government reciprocated with a gift of flowering dogwood trees to the people of Japan. A group of American school children reenacted the initial planting and other activities, effectively holding the first "festival" in 1927.  The Festival grew again in 1935, sponsored by civic groups in the nation's capital.

First Lady Lady Bird Johnson accepted 3,800 more trees in 1965. In 1981, the cycle of giving came full circle. Japanese horticulturists were given cuttings from the trees to replace some cherry trees in Japan which had been destroyed in a flood."
The festival has grown in size in recent decades and includes a variety of events that one would be interested in including:
Parades
Kite Festivals
Firework Shows
Jazz Music Festivals
Organized Bicycle Rides
and More!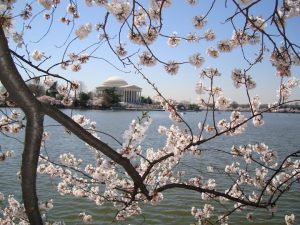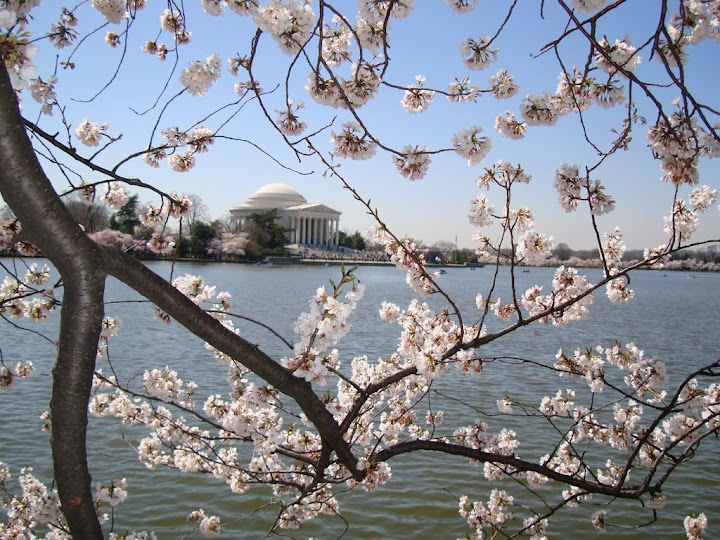 Here at FXUA, we love the international focus of the celebration, and urge you to get out and view these gorgeous trees at least once in your lifetime!
Back to FXUA NEWS